FONAR and ISO 9001 Certification:
What it Means to You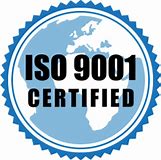 FONAR Experience
FONAR earned ISO 9001 certification in April 1999 for the Design, Manufacture, Administration of Installation, and Servicing of Magnetic Resonance Imaging Scanner Systems. Fonar is currently certified to ISO 9001:2008 and ISO 13485:2003. Fonar is using ITS (Intertek Testing Services NA, Inc.), the world's largest industrial testing and certification company, as our accredited registrar.
We learned as we were striving towards ISO certification that it is all about an attitude and commitment towards a complete quality system. By thinking in terms of an organizational system as we each do our jobs, we behave in ways that support others in the system. Everyone at FONAR is part of the ISO certification experience -- marketing, sales, research and development, customer service, shipping, receiving. It is not just a manufacturing system, but a company-wide way of doing business that puts the customer and his or her needs at the center of all we do. ISO certification is not a one-time event – it is just the first step in on-going continuous quality improvement.
What is ISO?
ISO, the International Organization for Standardization, is a worldwide federation of national standards bodies from over 90 countries. The purpose of ISO is to promote the development of standardization and related world activities to facilitate the international exchange of goods and services, and to develop cooperation in intellectual, scientific and economic activity.
The American National Standards Institute (ANSI) represents the United States in the International Organization for Standardization. It is a private, non-profit membership organization composed of private and public sector organizations, and in fact was a founding member of ISO. ANSI does not develop American National Standards but facilitates their development by establishing consensus among qualified groups. ANSI also has a role in governing the ISO.
Intertek, the world's largest testing, inspecting and certifying company, is accredited by ANAB. The ANSI-ASQ National Accreditation Board (ANAB) provides accreditation services under the ACLASS and ANAB brands. Under the ANAB brand, the organization is the U.S. accreditation body for management systems and accredits registrars for ISO 9001 quality management systems (QMS).
What are Standards?
The ISO family of standards represents an international consensus on good manufacturing practices that ensures that the organization can deliver, time and time again, the products or services that meet the client's quality requirements.
When an organization has a management system certified to an ISO 9000 standard, it means that an independent auditor has checked that the processes influencing quality conform to the standards requirements. The objective is to give an organization's management and its customer's confidence that the organization is in control of the way it does things.
International Standards were created to facilitate trade, exchange and technology transfer through enhanced reliability and effectiveness of the goods and services we use.
While no organization must be ISO 9000 certified, it has become the standard for conducting business in the international arena. In fact, ISO 9000 is the only quality system accepted internationally. Many companies in the European Community have become ISO certified and in many sectors, European companies require suppliers to be ISO 9000 certified in order to prove that they have a quality system in place as a condition of purchase.
ISO 9000 certification is widespread in the United States as well. The big three auto manufacturers have implemented quality management systems that conform to ISO 9000 standards. Some U.S. government agencies, including NASA, are implementing or considering implementing ISO 9000, or are using the standards as guidelines within the agency. FDA's Quality System Regulation Part 820 is harmonized with ISO 13485 which is based upon ISO 9001.
ISO 9000 series is a set of three individual, but related, international standards on quality management and quality assurance. They are generic and not specific to any particular product or service.
ISO 9000 Quality Management and Quality Assurance Standards – Guidelines for Selection and Use
ISO 9001 covers design, manufacturing, installation and service (EN 46001 / ISO 13485 are specific for Medical Devices)
ISO 9004 provides guidelines for internal use by a producer developing its own quality system to meet business needs.
What ISO is Not
It is important to point out that ISO 9000 certification does not indicate product quality for any product or group of products. Rather ISO 9000 certifies that a company has a Quality Management System in place and more importantly, that it adheres to this system in conducting its business. The standards in ISO are general enough that any manufacturing organization can apply them.
Why Become ISO Certified?
ISO certification guides companies in building quality into its products and services and helps to avoid costly after–the–fact inspections, warranties and rework. As a customer of FONAR, you can be confident that you will benefit from:
services designed to meet your needs and ensure your satisfaction;
products manufactured with quality planned and documented into every step in the process;
a team of trained employees performing consistently and with the goal of improving all operations; and
our commitment to you to do what we say we will do.
ISO certification also helps companies differentiate suppliers, particularly in areas where product reliability is crucial.
For More Information
For those of you who like to browse the Internet, here are a few on-line references: